I find I can often help instrumentalists out while they wait. Many instruments come to me requiring only a few small adjustments, or a single component replaced, like tenon (joint) corks, to have them working again. This type of repair I am usually able to carry out while you wait, which is preferable to leaving it and having to wait for it.
For instruments that are left for work to be undertaken, to save the cost of servicing, sometimes only a specific repair is required. These sort of repairs could include tightening, or loosening joints, removing dents from flute bodies, or straightening the tube, repairing broken keys, which can usually be soldered back together again, or re-shaped (note that older Boosey and Hawkes Regent models had key-work made from Mazak, or Monkey-metal, which is not capable of being re-soldered). Once these sort of repairs are completed, I will always play-test the instrument, to ensure that there aren't any unnoticed, remaining, problems, before handing it back.
Here are photos of a unique issue. A contra alto 'squashed' in transit, requiring a tubular insert to bind it back together.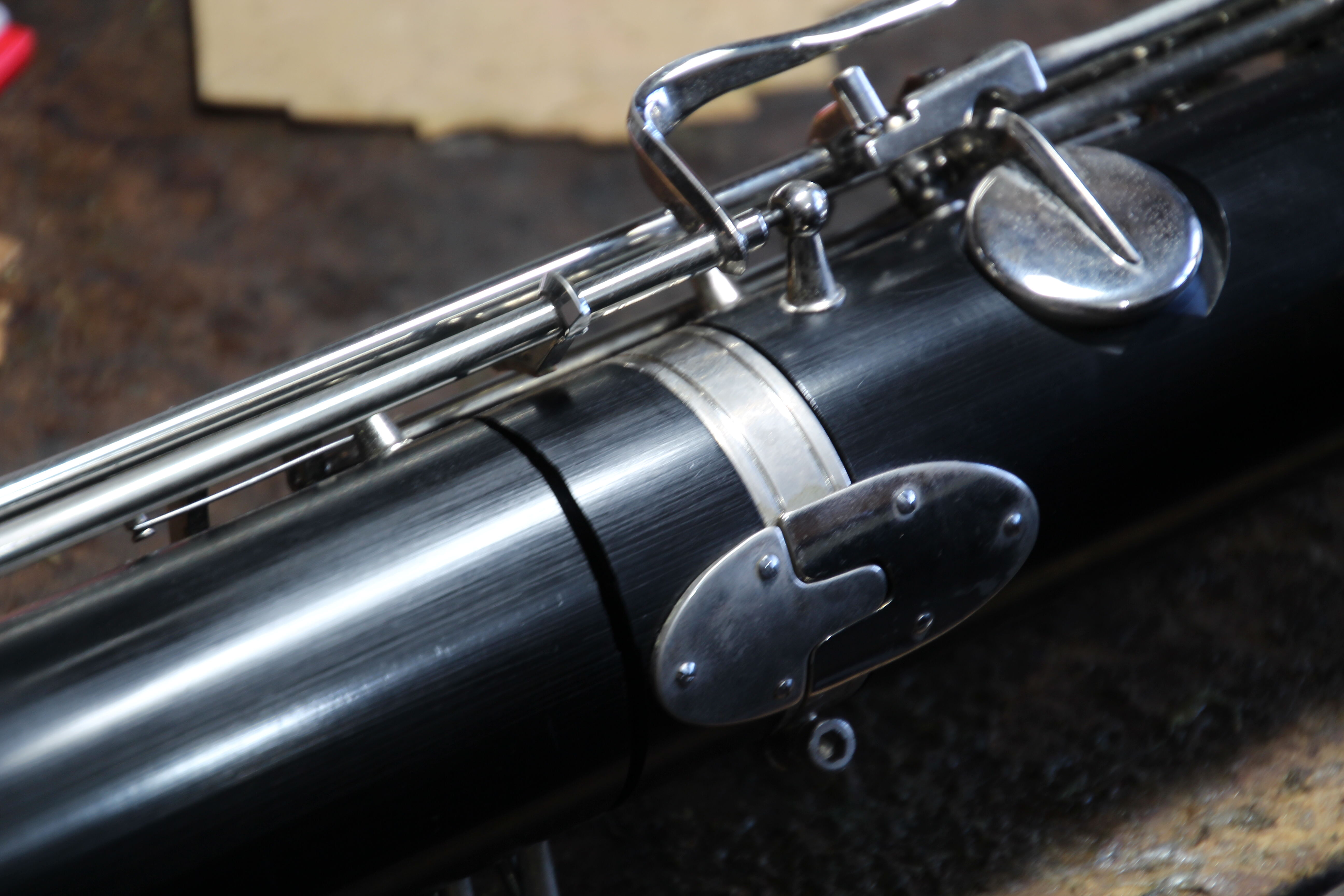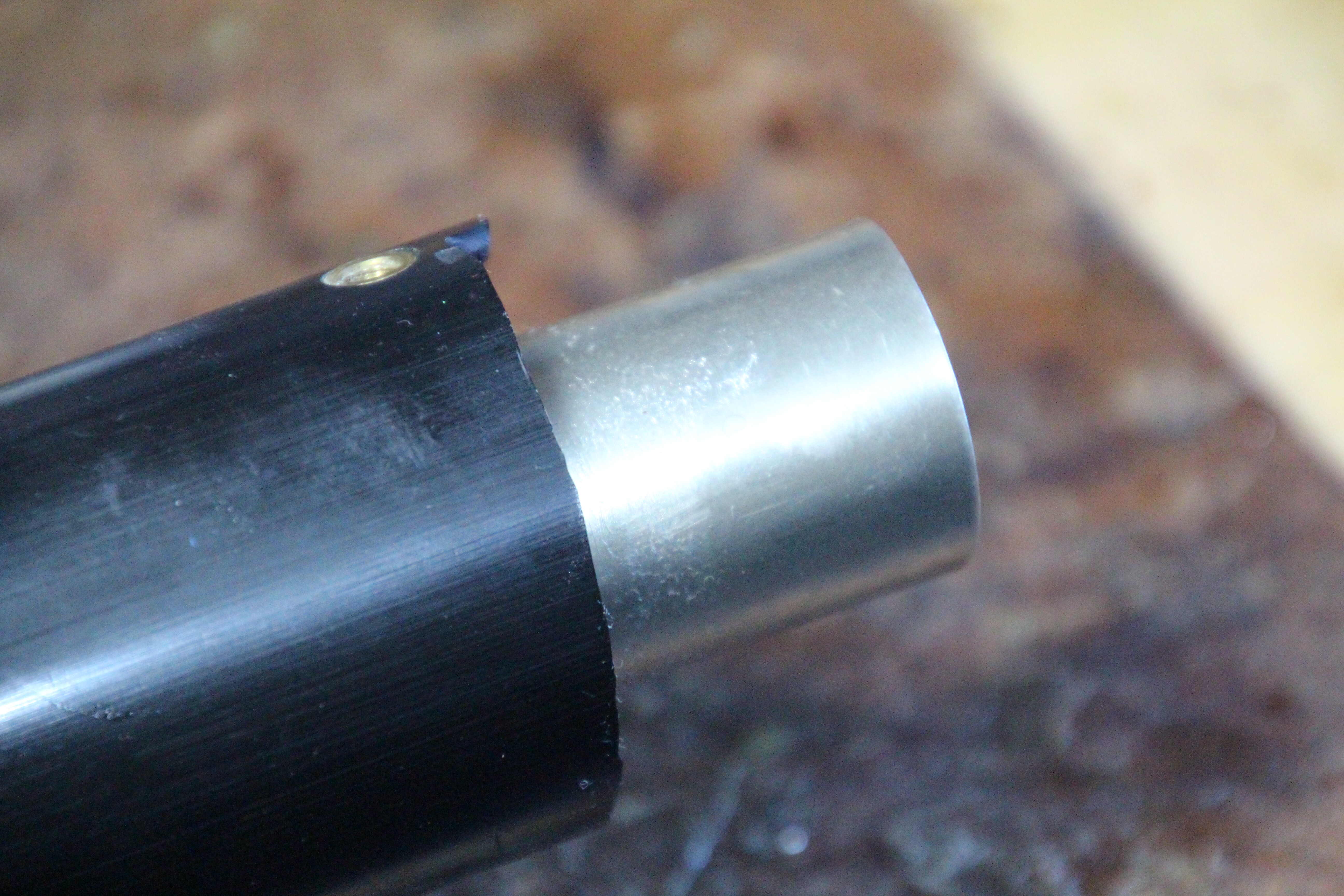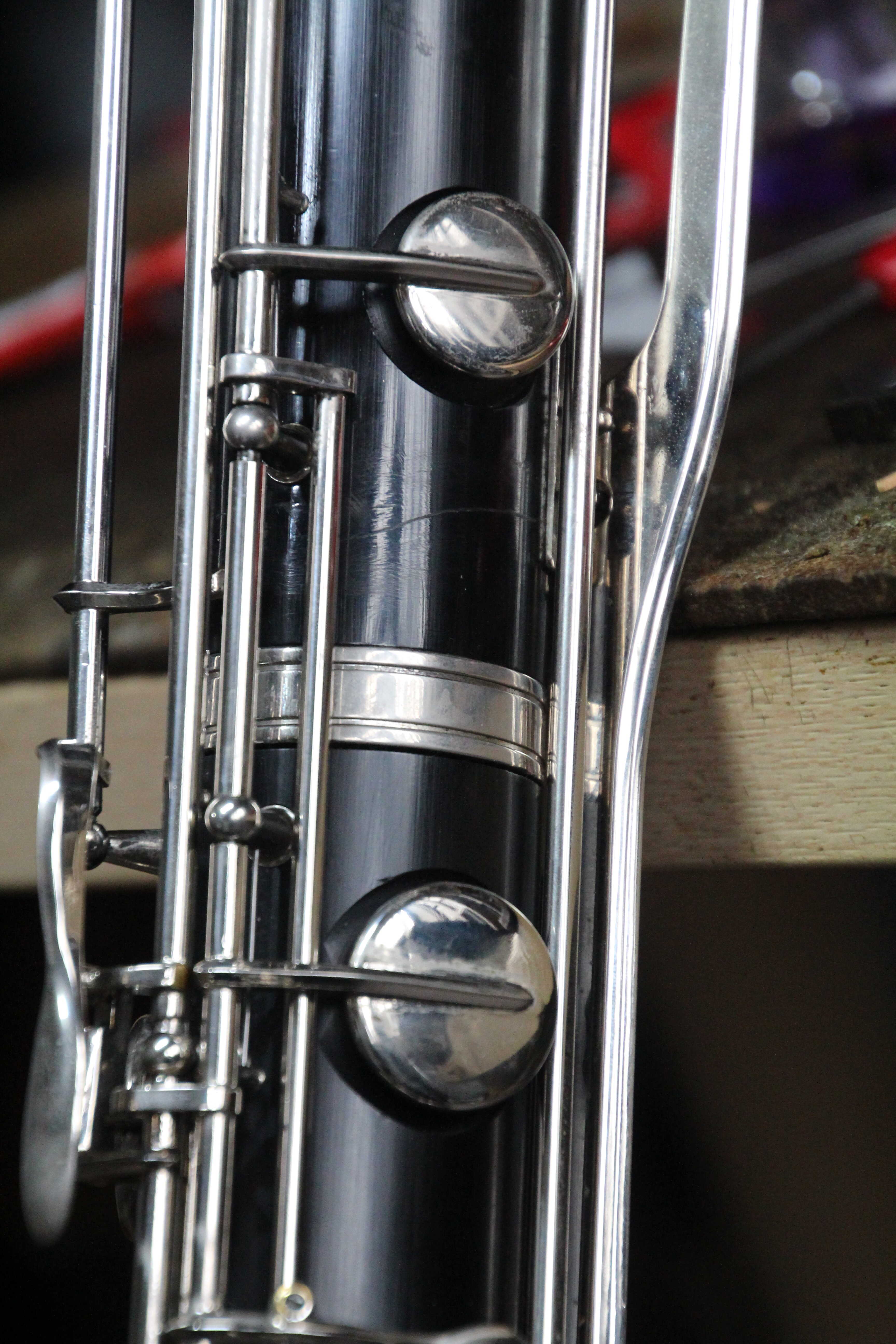 I have occasionally adapted instruments to suit specific needs with regards to individual problems with hand-positions or movement of the fingers,
As a player myself, I can help to ascertain the accurateness of set-up issues, like key-height, balancing and venting. There is usually no manual for these sort of adjustments, as it often requires a 'feel' for the instrument to ensure that everything is set correctly, to get the best playing results.
Free advice for:
Service
Full Overhaul
New Pads
New Corks
Firm Tenon-joints
Loose/Rattling Key-work
Tuning Issues
Correct Venting and Alignment
By appointment only
Not sure what you need?
Ring first for a friendly, no commitment chat
07711 557655, 023 80695724
© Copyright Ian Peters Woodwind